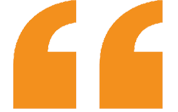 I have come to rely on Brackett Constructions for all my general construction needs before, during and even after a project is complete, and I can count on them to do the work in a timely and workman like manner each and every time.  There are a lot of general contractors and construction companies operating out there, but with them you can count to make the job right and stand behind there work.
-Homeowner Bridgewater
I have completed 3 projects with Brackett Instruction and all three were on time and budget. I would hire them again for any project and they are one of the most respected company's in our area because they are fair and will work through any problem with the job or add on projects. They are one company that I have never had to call and ask why they weren't on the job, they were on the job even through the winter days that I thought they would cancel. Brackett Constructions is a very responsible and reliable.
-Homeowner Hillsborough
I have been impressed with your promptness and attention to detail. You and your people did exactly what they said they would and we are very happy with the addition you have built for us..
-Homeowner Somerset
Brackett's is one of the best construction companies in Central New Jersey. Mike Brackett is great at design options in the planning stage thru completion of the project. All interaction's with Brackett's is very professional through the multiple phases of the projects.
-Homeowner Montgomery